We are a Dunedin based owned and operated insurance broking company providing professional and independent advice across commercial, life and health, domestic general, and rural insurance.

Our full-range service includes:
Identification of risks and exposures

Recommendation of appropriate covers

Placement of risks on competitive terms with insurers

Claims assistance and management on behalf of clients
Our aim is to ensure that you always have the most complete and suitable insurance in place, and to assist in the management of any claims to see that they are settled fairly and promptly.

Why insure and why choose OFS?

You work hard, and you need to protect what you have worked hard for. Every single day your business and personal assets face risks from nature, crime, and any number of other unforeseen events. Insuring your assets enables you to remove, or at least reduce, the potential impact of those events.

As a brokerage, we work for you to source and build an insurance package specific to your situation and the risks you are likely to face. Our relationship with major New Zealand and international insurance companies enables us to provide you with a "value for money" solution specific to your situation.

Choosing an established and locally based insurance broker makes sense if you value responsiveness and a relationship with others equally committed to living and working in this part of the world. We have been looking after the needs of clients for over 20 years.
Affiliations

NZbrokers
Local people | Local expertise | National strength | Global Capability
NZbrokers is New Zealand's largest insurance broking collective, representing over 87+ independent businesses across the country from Kerikeri to Invercargill, and everything in between.
Recognizing the benefits of working together, the driving philosophy behind our rapid success is that each member leverages the strength and capability of our national group, while retaining their successful formula of local knowledge and long-standing relationships.
Each member includes only well-respected and well-established brokers with a common purpose to better serve their clients. And while backed by the professionalism, 30 years' experience and support of its parent company, AUB Group Limited (ASX:AUB), NZbrokers are locally run, by local professionals, for local businesses.
Keeping ahead of the curve comes not in anticipating the future, but in creating it. And with over 140,000 clients and $520 million in Gross Written Premium (GWP), the power and capability of NZbrokers' success are clear. Along the way, we are defining what it means to be a comprehensive insurance and risk services group, building a reputation as the best partner in the insurance industry, and inspiring a successful future for our partners and clients.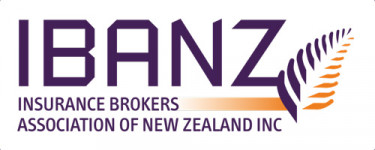 IBANZ
The Insurance Brokers Association of New Zealand (IBANZ) is New Zealand's professional body representing the interests of fire and general insurance brokers, risk managers and consumers in New Zealand.
IBANZ's membership consists of 150 member firms that employ over 2500 staff and write annual premiums of $2.5 billion out of a gross market premium of around $3.5 billion.
This gives IBANZ significant strength and influence in the industry as its members handle the majority of NZ's corporate, commercial and consumer general insurance requirements.
IBANZ is the voice of the industry; advising members, government, consumer groups and other stakeholders on key insurance issues. IBANZ also works to raise and maintain standards in the industry through training, continuing professional development programs, technical advice, guidance on regulation and business support.
IBANZ Members embrace strict standards of conduct, professionalism and practice. This ensures they maintain the highest ethical standards and the utmost good faith in all activities in which they are engaged.